---
SKU: 31-16 / 093 - LONG
One of our most innovative creations ever! The Wood-series are mode from the super-comfortable fabric Lenzing Modal®. The fabric is an organic natural product developed from the beech tree and made in Austria.
This makes our Wood-series the softest boxers ever!
There are actually no words to describe how wonderful it is to wear this boxer. Here you have an unbeatable innovation for both everyday use and training!
All our Comfyballs Men's Boxer models contain our patented PackageFront® technology and the extreme comfort we are known for. Flat-lock seams, Balls Squeeze Avoidance (BSA) and Reduced Heat Transfer (RHT) technology elegantly restricting movement on your most intimate pair of friends.
| | | |
| --- | --- | --- |
| SKU | Regular | Long |
| OLD | 092 | 093 |
| NEW | 30-16 | 31-16 |

From tree to fiber. With Lenzing Modal® you can feel it right away: the fiber comes from beechwood forests and makes use of photosynthesis which has been an important mechanism in nature since the beginning of time. Photosynthesis creates the basis for Lenzing Modal®. Beech forests thrive in Northern and Central Europe and have shaped the landscapes of these regions for centuries. They are both a natural and sustainable source of raw material.®.
The key part of Edelweiss is the Edelweiss technology which is based on oxygen-based chemistry. Thus Lenzing Modal® is produced in an environmentally responsible way from the pulp through to the fiber. Up to 95% of the Lenzing Modal® production materials are recovered at Lenzing as a result of innovative environmental processes. This gentle treatment is what makes it possible for the Lenzing Modal® production site to be located in the middle of a tourist area.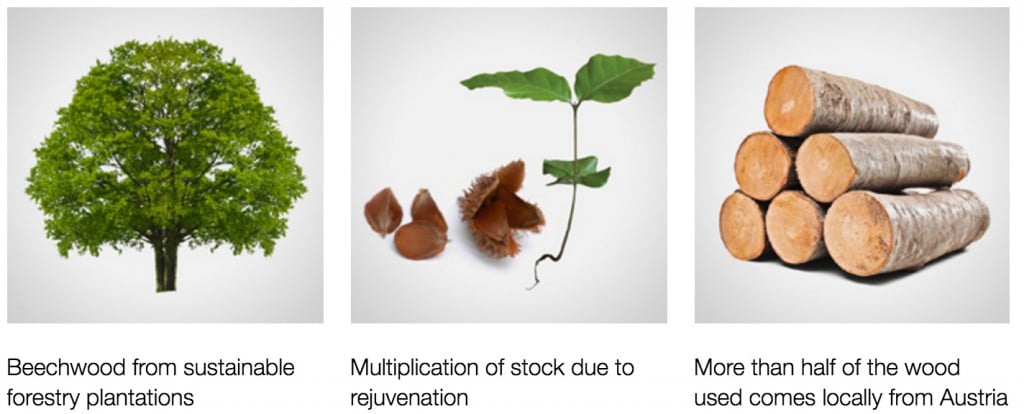 For an explanation of sizes, click here. 
Tip:
use the size you use in other brands. If you're torn between two sizes in our table, pick the larger one.
WOOD (Modal & Cotton)
: extra soft and environmentally friendly!
TENCEL® Modal
: increasingly the fabric of choice for ethical and conscious clothing brands due to an environmentally friendly production process. Very light, versatile, soft on the skin and as a cellulose (made from plants) fibre 50% more absorbent than cotton. 
The boxers have a slightly heavier fabric which gives you a pleasant and somewhat warmer feel. Offers great breathability and comfort. 
Our COTTON is a combed single jersey 
cotton, appr. 180 grams per square meter. The cotton fibres are combed before being spun into yarns, to avoid short fibres and unwanted particles. This makes the fabric extremely soft, with high durability. We add Lycra to give a strong and flexible hold and maintain high fabric breathability. High grade and durable OEKO-TEX® 100 certified fabrics. Well suited for year-round use!
45% modal (TencelTM) / 45% combed cotton / 10% elastane (Lycra®)
---
TECHNOLOGY
Traditional boxer trunks are not designed to keep your equipment sufficiently in place. We wanted to change that, and have developed what we believe are the most comfortable boxer trunks ever made.
We have worked hard and long to find the perfect cut. Comfyballs® trunks are tailored using flat-lock seams and super soft oeko-tex certified fabrics for superior comfort and breathability, and all models incorporates our own PackageFront™, designed for ultimate comfort by reducing heat transfer and restricting movement.
PACKAGEFRONT™
Package Front™ is designed to keep your equipment in place, while being lifted away from the inside of your thighs, preventing unnecessary heating of the balls. Extremely curved panels combined with innovative use of elastic fabric seams lift the user experience to a new level! The size of the PackageFront™ is the same regardless of the size of the boxer trunk, and because the PackageFront™ is made of an extremely elastic material, you can be assured that the PackageFront™ will fit you.
Using the PackageFront ™ helps you reduce heat transfer that would usually occur from thighs to your equipment. Colder equipment is proven to assist in fertility and may help to improve sperm count. By lifting your equipment away from between your legs, you reduce the risk of balls discomfort. You won't have to manually adjust their position, which is a good thing, although you might miss it at first.