Is the 2nd half of summer the best?
Can summer be split into 1st and 2nd half? Like watching a game? End July, you grab a drink, pee, maybe a cigarette break, food? Then you head back in for the 2nd half...of Summer?
To us, summer is a state of mind, because life is always better in flip flops Comfyballs.
And we've decided to "ruin" your summer with more new stuff and surprises. And we're not done for the summer either. You're welcome.
We have a great returning classic. The 1st model we conquered continents with: the Black Rose (image). Back to conquer more as they say.
We have three more new models. The Blue, the Orange and the Summer Flower. Great names you say? Well, we didn't look hard. Really. No effort at all. None.
And our top-selling, 1st ever model for another fjord than our home ford, the Swiss Limited Edition is now available in multi-packs.
Comfy summer!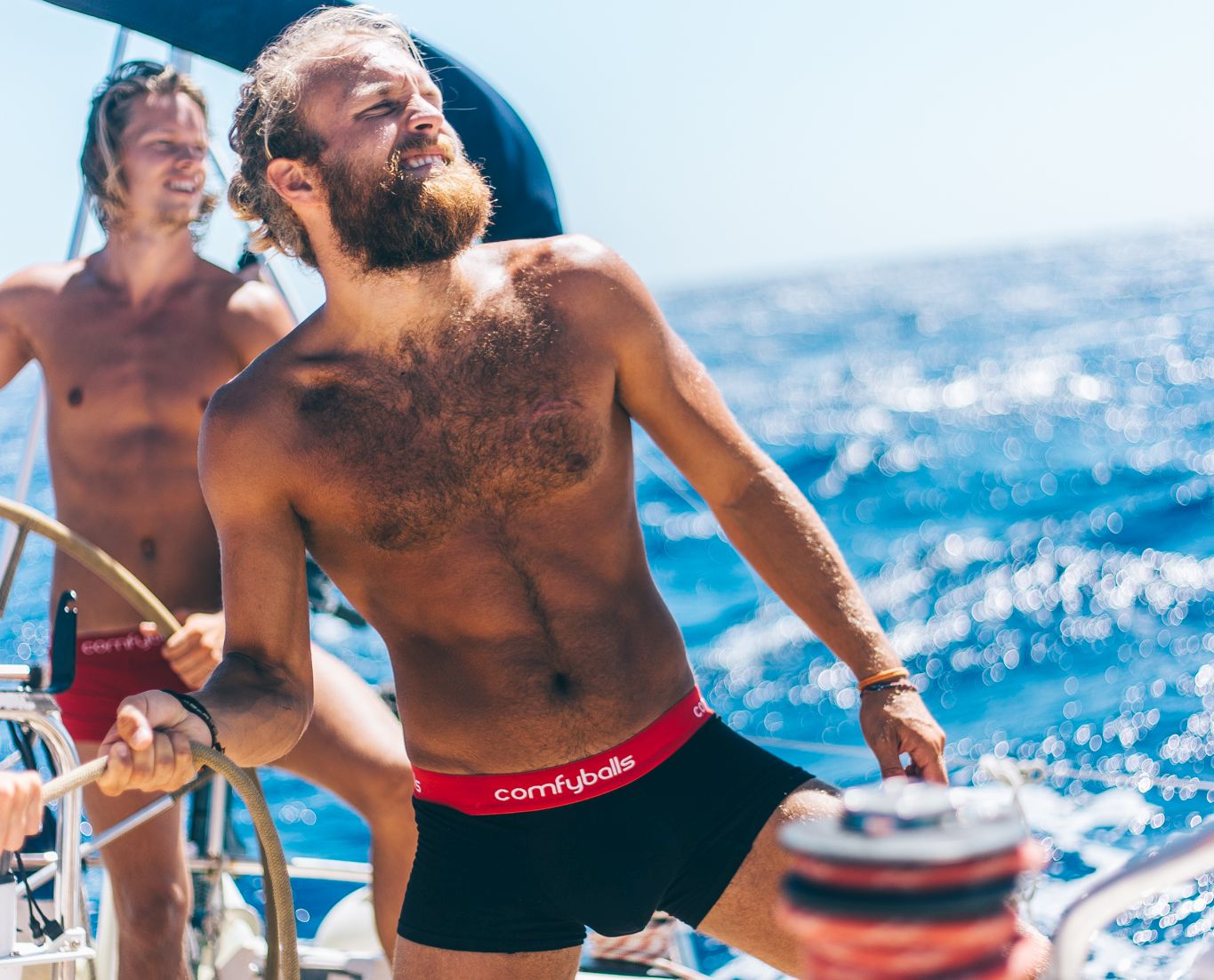 The PackageFront™
is designed to keep your equipment in place, while being lifted away from the inside of your thighs, preventing unnecessary heating of the balls. Extremely curved panels combined with innovative use of elastic fabric seams lift the user experience to a new level! The size of the PackageFront™ is the same regardless of the size of the boxer trunk, and because the PackageFront™ is made of an extremely elastic material, you can be assured that the PackageFront™ will fit you.
Using the PackageFront ™ helps you reduce heat transfer that would usually occur from thighs to your equipment. Colder equipment is proven to assist in fertility and may help to improve sperm count. By lifting your equipment away from between your legs, you reduce the risk of balls discomfort. You won't have to manually adjust their position, which is a good thing, although you might miss it at first.