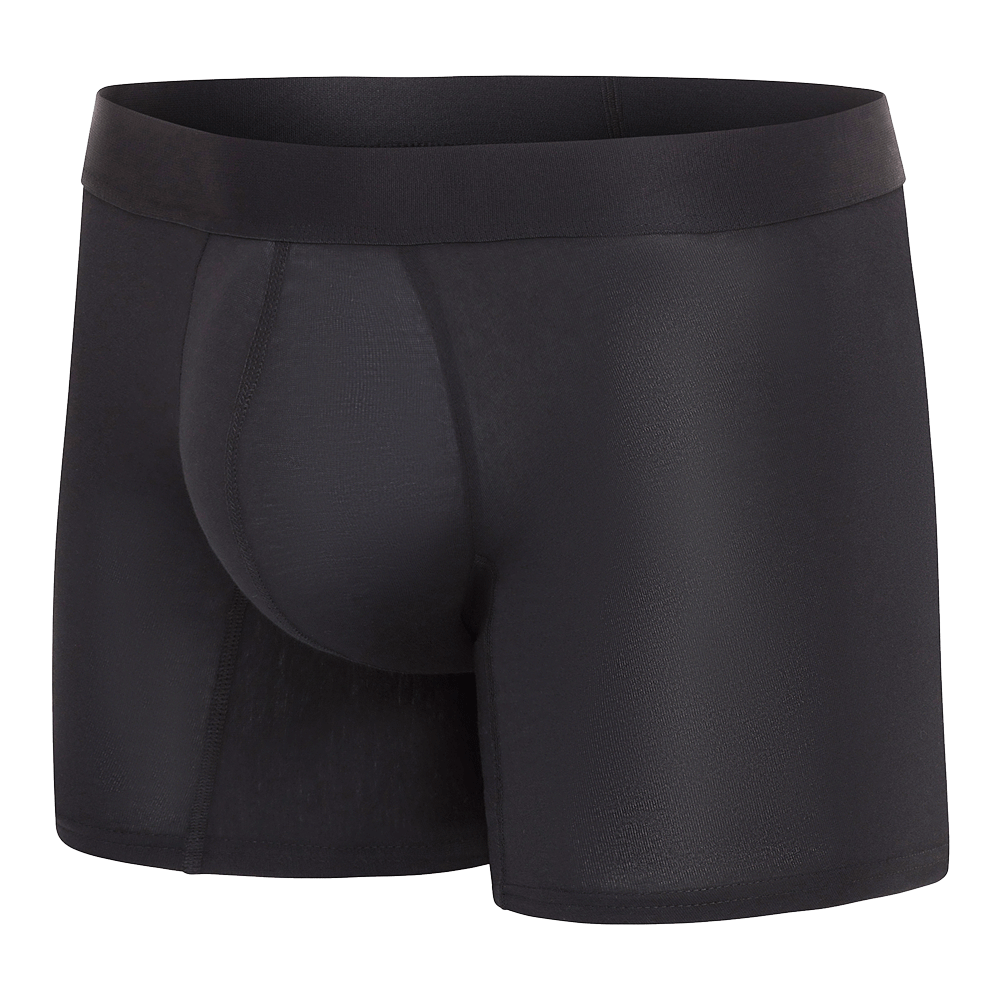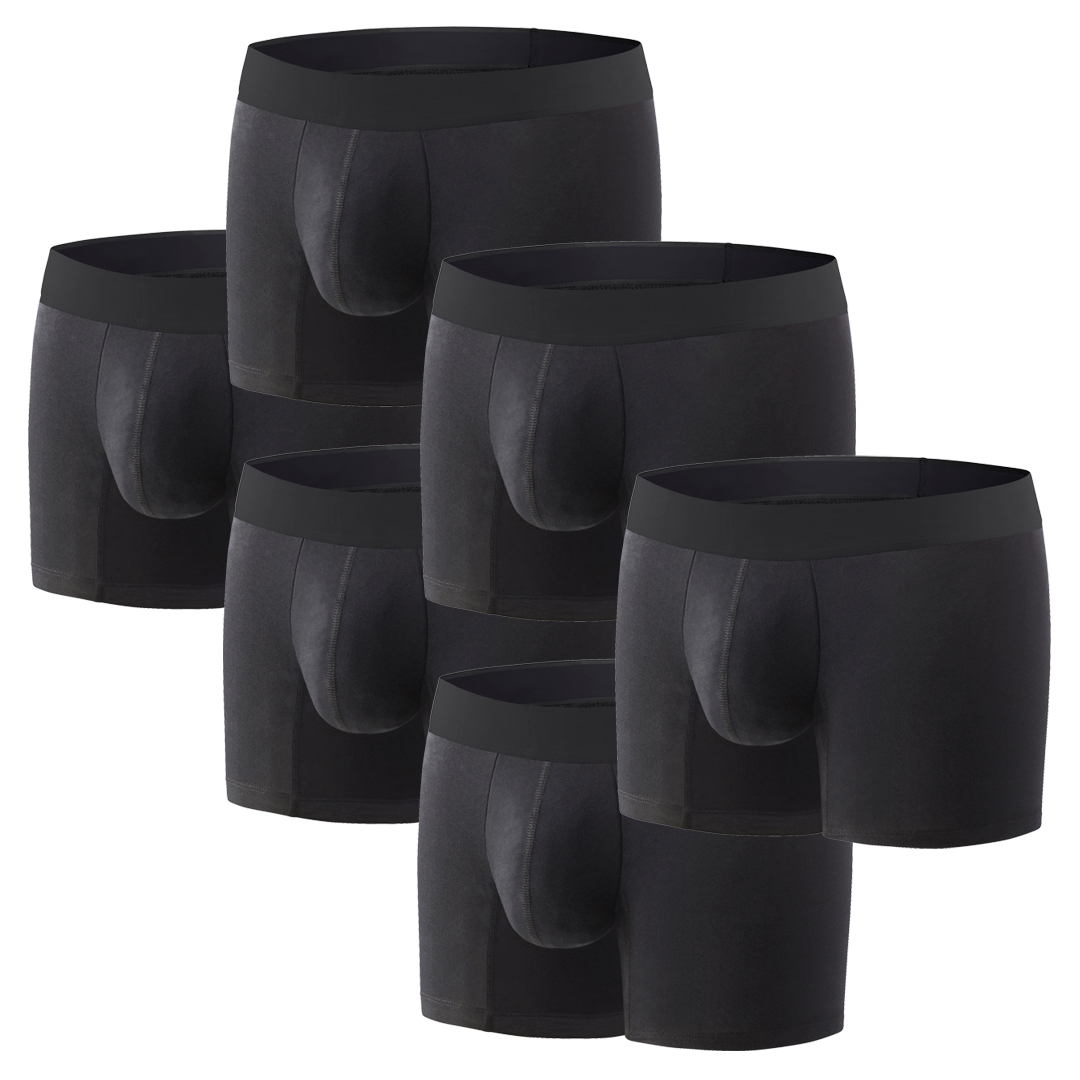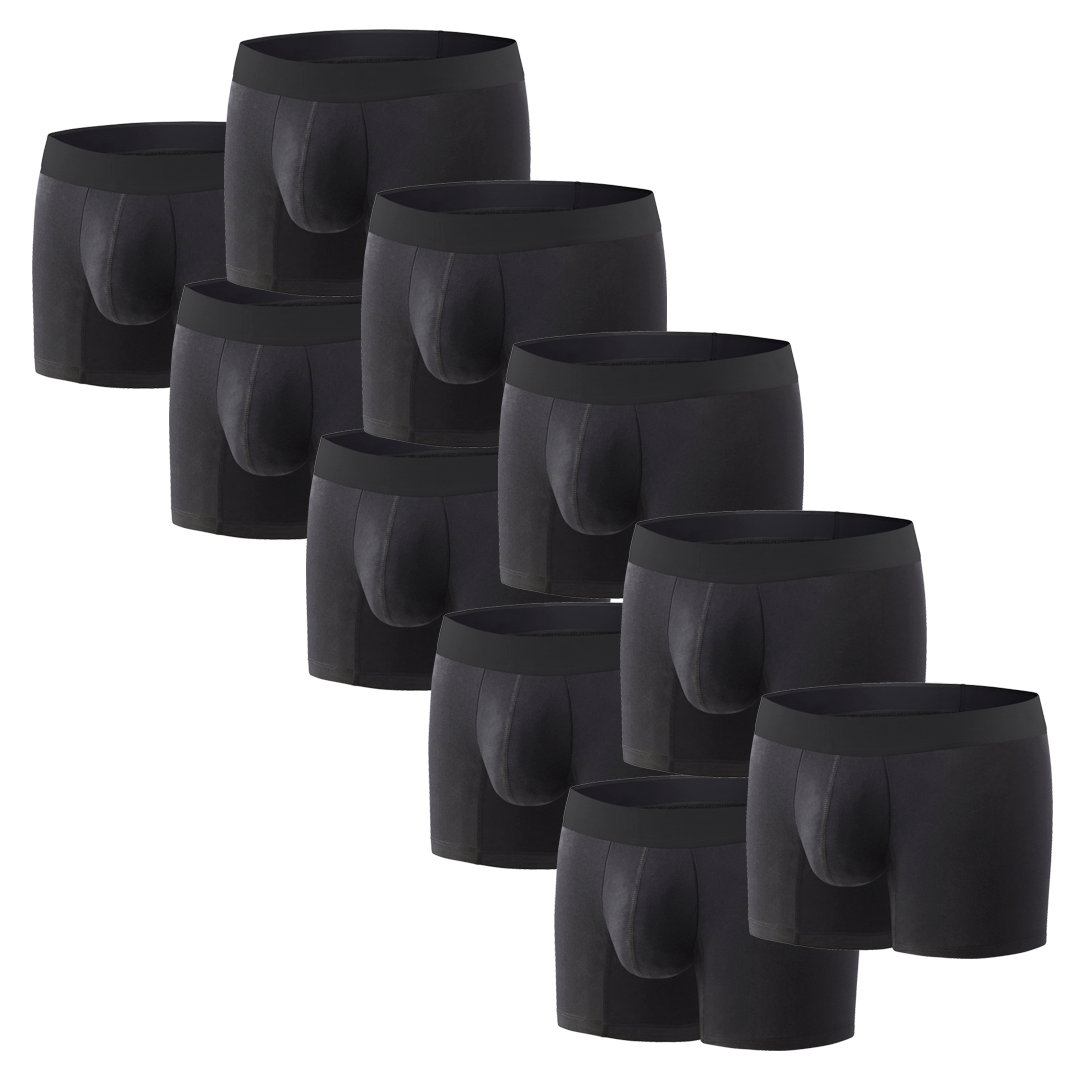 Black No Show
Sale price
33.90 CHF
Regular price
33.90 CHF
Description

With the Black No Show Men's Boxer we've never ever gone this black. Ultimate stealth. Ultimate comfort. All the comfort you love us for. Nothing More.

After mountains of feedback and requests from you, our dear Comfyballs Tribe we realised things do not need to be difficult. So we took the path of least resistance and simply made a BLACK MEN'S BOXER!

Just like our Navy No-Show, here's another NO-SHOW. Completely anonymous, no logo, same technology. May comfort, minimal design.

The Technology

All our Men's Boxers contain our patented PackageFront® technology and the extreme comfort we are known for. Flatlock seams, Balls Squeeze Avoidance (BSA) and Reduced Heat Transfer (RHT) technology elegantly restrict movement on your most intimate pair of friends in your favourite Men's Boxers.

The PackageFront® holds the equipment in place and lifts it away from your thighs, preventing unnecessary heating and increases the comfort. Our Men's Boxers hold designed panels with innovative use of stitched elastic in the front seams to take you to a new level!

Lifting your equipment away from between your legs, you reduce the risk of balls discomfort. No more need to adjust their position, although you might miss this at first. :-)

Material

COTTON - the perfect everyday underwear!

Cotton is our most popular range because the model is highly versatile while Comfy! When temperatures fluctuate, these boxers keep you cool when it's hot, and warm when it's cool. They're comfortable and adapt, regardless of your activity.

The combed single jersey Aegean cotton (40/1, 180 gr/m2) is our "weapon of choice" chosen for its high quality. The cotton fibres are combed before spun into yarns to avoid short fibres and unwanted particles. This makes the high-grade fabric extremely soft with impressive durability. We add Lycra to give a strong and flexible hold and to maintain high fabric breathability. All Comfyballs are OEKO-TEX® 100 certified.

92 % combed cotton / 8% Lycra®
Traditional boxers don't cut it.
Traditional boxer trunks are not designed to keep your equipment sufficiently in place. We wanted to change that, and have developed what we believe are the most comfortable boxer trunks ever made.
We have worked hard and long to find the perfect cut. Comfyballs® trunks are tailored using flat-lock seams and super soft oeko-tex certified fabrics for superior comfort and breathability, and all models incorporates our own PackageFront™, designed for ultimate comfort by reducing heat transfer and restricting movement.
The PackageFront®
All our Men's Boxers contain our patented PackageFront®  technology and the extreme comfort we are known for. Flatlock seams, balls Squeeze Avoidance (BSA) and Reduced Heat Transfer (RHT) technology elegantly restrict movement on your most intimate pair of friends.
The PackageFront® holds the equipment in place and lifts it away from your thighs, preventing unnecessary heating and increases comfort. Designed panels with innovative use of stitched elastic in the front seams take you to a new level!
Lifting your equipment away from between your legs, you reduce the risk of balls discomfort. You no longer need to adjust their position, although you might miss this at first.
:-)
Designed in Norway, made in Türkiye
We hold an extra strong focus on the textile and the seams. Extensive use of Lycra® in all our fabric blends combined with real flat-lock seams means a close-fitting cut and makes the boxers as comfortable on the inside, as they look great on the outside.
All Comfyballs are Oeko-Tex certified. In addition, all Comfyballs are climate-neutral in collaboration with ClimatePartner GmbH.
And did you know every single Comfyballs boxer is manually sewn and ironed before it reaches your hands?
Comfyballs, when you're wearing them, you're wearing them.